AIM-AHEAD Ethics & Equity
The AIM-AHEAD Ethics site is a central location to share and discuss topics pertaining to ethics as relevant to the AIM-AHEAD Program.
Join our weekly office hours to listen to presentations on Ethical issues, and to bring up any ethical issues for discussion and inputs by colleagues and Ethics experts.
Hear what others are saying around Ethics within AIM-AHEAD and participate in the conversation by joining the Discussion Group.
Monthly Discussion Topics
OFFICE HOURS
Weekly Ethics Office Hours Thursdays 3-4 pm CT
Without data, there is no modern artificial intelligence.  However, getting access to data, and particularly data about a person's biology or healthcare, can be difficult.  Many factors limit health data sharing on a broad scale, with privacy being one of the principles most voiced as a concern.  Our society, and the organizations that function with it, have devised a number of strategies for managing the tradeoff between health data privacy and accessibility.  These include, but are certainly not limited to,
creating online data enclaves where users are limited by the program languages and computing infrastructure support (e.g., pay per compute in the cloud),
entering into contractual agreements with data controllers, which can be onerous to establish, maintain, and manage, and
subjecting data to de-identification practices that reduce the likelihood that the identity of the individuals to whom the data corresponds will be recognized. 
In this ethics discussion forum, we will walk through some of these strategies, as well as examples of how data sharing practices have been realized historically. Along the way, we will discuss how the tradeoffs inherent in these strategies can affect,
which researchers have access to these data and
the extent to which the resulting datasets can (and cannot) support health equity research.
---
Discussion host: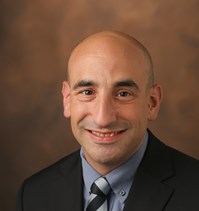 Bradley Malin, Ph.D.
Vanderbilt University Medical Center
Click here for the discussion recording
The potential for artificial intelligence and machine learning (AI/ML) to address health equity in an ethical manner is an ongoing discussion, with both debate and uses cases across a growing range of health-related scenarios. Centered within this debate are broad considerations for convened institutions and individual stakeholders who are seeking to fulfill this potential collaboratively, meaningfully, and effectively, such as AIM-AHEAD. Members of the AIM-AHEAD Ethics SubCore will present, on behalf of the AIM-AHEAD Ethics and Equity Workgroup, the AIM-AHEAD Ethics and Equity Principles and Glossary to drive a moderated discussion around challenges and opportunities to implementing the principles and glossary among diverse institutions and collaborators within the Consortium. Individuals who attend will also have the opportunity to sign up to participate in a 1:1 interview with members of the AIM-AHEAD Ethics and Equity Workgroup to discuss their personal views and perspectives about the Principles and Glossary and provide feedback on opportunities to strengthen the Principles and Glossary.
Discussion hosts:

Rachele Hendricks-Sturrup, DHSc, MSc, MA
National Alliance Against Disparities in Patient Health (NADPH)
AIM-AHEAD Ethics and Equity Workgroup Co-Chair

Ellen Wright Clayton, MD, JD
Craig-Weaver Professor of Pediatrics, Professor of Law
Center for Biomedical Ethics and Society
Vanderbilt University Medical Center
AIM-AHEAD Ethics and Equity Workgroup Member

Malaika Simmons, MSHE
National Alliance Against Disparities in Patient Health (NADPH)
AIM-AHEAD Ethics and Equity Workgroup Member
Click here to watch the discussion
Moderated by Benjamin Collins, MD, MA and Rachele Hendricks-Sturrup, DHSc, MSc, MA
Where: Microsoft Teams (details below)
Peer-reviewed literature and the broader media continue to highlight the risks and challenges as well as the opportunities and benefits of artificial intelligence and machine learning (AI/ML) development, translation, and implementation in health research and practice. For example, recent literature [1] has discussed serious health equity concerns regarding the use of race correction in clinical algorithms spanning across multiple medical specialties including cardiology, cardiac surgery, nephrology, obstetrics, urology, oncology, endocrinology, and pulmonology. Race correction can result in problems such as improper screening/monitoring cadence; inaccurate estimates of organ function, risk adjustments and profiling, and disease risk. Recent news stories have also covered issues around the use of algorithms and machine learning models that inaccurately and inappropriately predict stroke risk in Black (versus White) patients [2]. Lastly, as OpenAI released its ChatGPT chatbot, institutions are considering the use and application of ChatGPT in clinical practice and education with great controversy [3]. The AIM-AHEAD Ethics Sub-Core will host an AIM-AHEAD Ethics Discussion Series about these issues and others, with a goal to drive moderated discussion, ideas, and collaboration within the AIM-AHEAD community on the ethical development, use, and implementation of AI/ML in health research and practice.
[1] Vyas DA, et al. Hidden in plain sight – reconsidering the use of race correction in clinical algorithms. New England Journal of Medicine. 2020; 383: 874-882. https://www.nejm.org/doi/full/10.1056/NEJMms2004740

[2] Castillo A. Tools to predict stroke risk work less well for Black patients, study finds. Stat News. February 22, 2023. https://www.statnews.com/2023/02/22/stroke-risk-machine-learning-models/

[3] Doshi RH, Bajaj SS. Promises - and pitfalls - of ChatGPT-assisted medicine. Stat News. February 1, 2023. https://www.statnews.com/2023/02/01/promises-pitfalls-chatgpt-assisted-medicine/